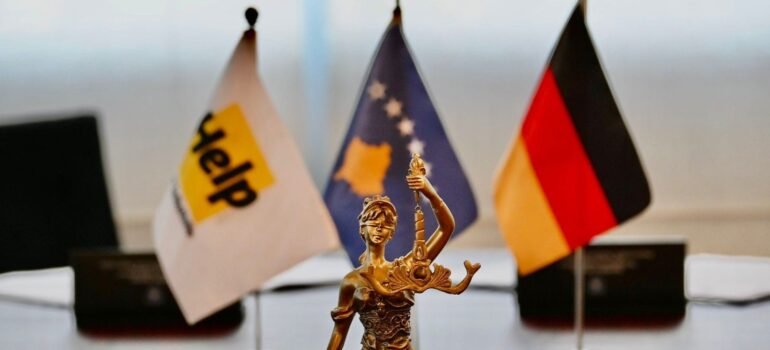 26/09/2023
The German government will support the economic development of five of the Western Balkan countries, namely, Albania, Bosnia & Herzegovina, Kosovo, Montenegro, and Serbia to improve living conditions of marginalized, vulnerable groups in the Western Balkans through programs through capacity building, learning and innovation with and amongst intermediary institutions and cross-border cooperation.
Help will implement the regional project "Inclusion and Economic Empowerment in the Western Balkans" throughout the year 2023 until the end of 2024.
The overall goal of the program is to contribute to the reduction of social and economic exclusion of vulnerable groups in the Western Balkans region through economic empowerment and supporting the social-economic inclusion of vulnerable groups.
Objective 1: Regional cooperation and development
Objective 2: Conditions for new jobs created through the Green Growth Grants scheme and appropriate capacity-building training
Objective 3: Contribute to better resocialization of convicts in prison systems through working engagement and capacity building of convicts and employees of the Correctional Institutions
Objective 4: local community initiatives to support improved access and inclusion of vulnerable categories
Project components that will be implemented in Kosovo that will lead to the inclusion and economic empowerment of vulnerable groups are:
Green Growth Grants enhancing development, digital and green economy with a focus on entrepreneurship and green practices
Provision of business and vocational trainings
Training and resocialization programs in correctional institutions
Support workshops within the Kosovo Correctional Service
Start-up support for former convicts
Community-level initiatives to improve the living conditions of vulnerable groups and advance the inclusion of vulnerable social groups